Features

Individual sessions
Intuitive shamanic drumming and chanting your medicine soul song. To relax, surrender and connect to your highest potential.

Movement Medicine
The FREEDOM to MOVE as you are with what you BRING and how you DREAM to DANCE it forward.
Meditation & Pranayama
With regular practice it will relieve years of built-up stress and anxiety so you can be the person you truly are.

Kundalini Yoga
The Yoga of Awareness. A dynamic, powerful tool that is designed to give you an experience of your soul.
Hagit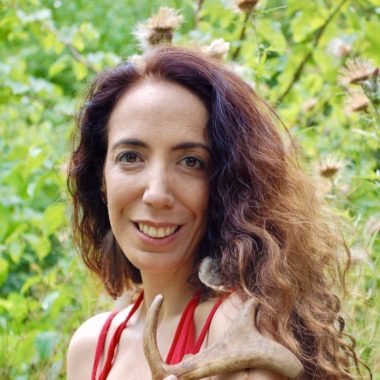 Hagit Ottens-Wilk
Hagit Ottens-Wilk aka Jai Priya Kaur  is an experienced Kundalini Yoga, Vinyasa Yoga and Movement Medicine teacher.
She offers group and private sessions to help you tap into your inner guidance and develop the power of the intuitive mind through movement practice, deep meditation and sacred chanting.
She will support you with body and breath practice, chanting and meditation tools to sense the guidance of intuition that is always present. This can produce profound effects on your health and well-being, not to mention the pure joy that is experienced when we chant from our hearts and souls.
When you clean out the subconscious mind and learn to listen through deep meditation, when your thoughts and feelings resonate with the soul, you can develop your internal guidance system which you can use when faced with the decisions, questions, and choices life brings you.
Credentials:
2013 Educated at Yoga Moves Vinyasa 300+ hr teacher training
2014 Kundalini Yoga Teachers Training KRI approved 200+ hr Level 1
A member of the International Yoga Alliance and the Kundalini Yoga Teachers Netherland
2014 Movement Medicine Apprentice Program
2016 qualified as an Apprentice Movement Medicine teacher
2018 CPD Level 1 Advanced Training in working with the Heart and the SEER Process (systemic essential energy retrieval)
Testimonials
Always love to go to my weekly Kundalini Yoga classes on Thursday evenings in Utrecht. A combination of relaxation, meditation and above all: hard work. Mentally challenge my physical strength. Every class is a lesson in life. Hagit Ottens-Wilk is a serious and dedicated teacher. I want to thank her. Sat nam
Leonie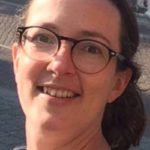 Hagit I love the way you balance the energy of the group and your own, with different and complementary qualities (you might say Yin and Yang but they are more subtle and wide-reaching than that). The music is always great, and the drumming leading us into the dance is inviting and delicious. There is such welcoming and warmth in the atmosphere of your sessions, and the feeling of utter acceptance and connection. Keep bringing your beautiful and needed gifts to the world dear dancing Sister! These offerings are very precious.
Suzan
Moved by Medicine Movement. The way Hagit guided us in a sensitive, strong, spiritual and confident way through many layers, was impressive. Grateful to be a part this ceremony. And last but not least, every track was spot on.
Jeff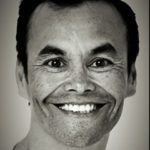 I'm so thankful I came across Hagit's Kundalini Yoga lessons. It is one of those lessons where I always felt bad when I missed a class… just because every class feels so valuable! This class is the perfect mix of finding new wisdom inside you, releasing emotions, between silent moments and energetic movement, strength and relaxation. Hagit is a wonderful teacher… she shares a lot of wisdom, motivates you to explore yourself and to go further even if you reach places that feel a bit comfortable or need more strength from you – she creates such a warm, friendly, safe space full of love and understanding. Thanks, Hagit … Sat Nam!
Lisa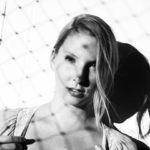 Learn More
I've been dancing and practicing Yoga for more than 35 years!
Dance for me is the breath of life. An expression in movement. There is no life without growing and in the freedom to express ourselves – we grow. I dance with what is true and important to me. This deep journey, the expression of my body intelligence in the dance, is becoming my experience. For me, there is no true way to learn something new without sensing it through the body, the heart and the soul. Once you truly tasted it, it is embodied, no longer a theory in your mind. When we open ourselves to experience what life has to offer, bringing our condition and our emotions, we are inviting energy in motion.
FlowEmotion is an invitation to rewrite what no longer serves you with a fresh paint of new experience. So that you can expand in the ways you choose to do with cultivated awareness for your environment. An invitation to move with all our relations and open up to inspiring possibilities. Like an artist painting a beautiful landscape of choice and hope.